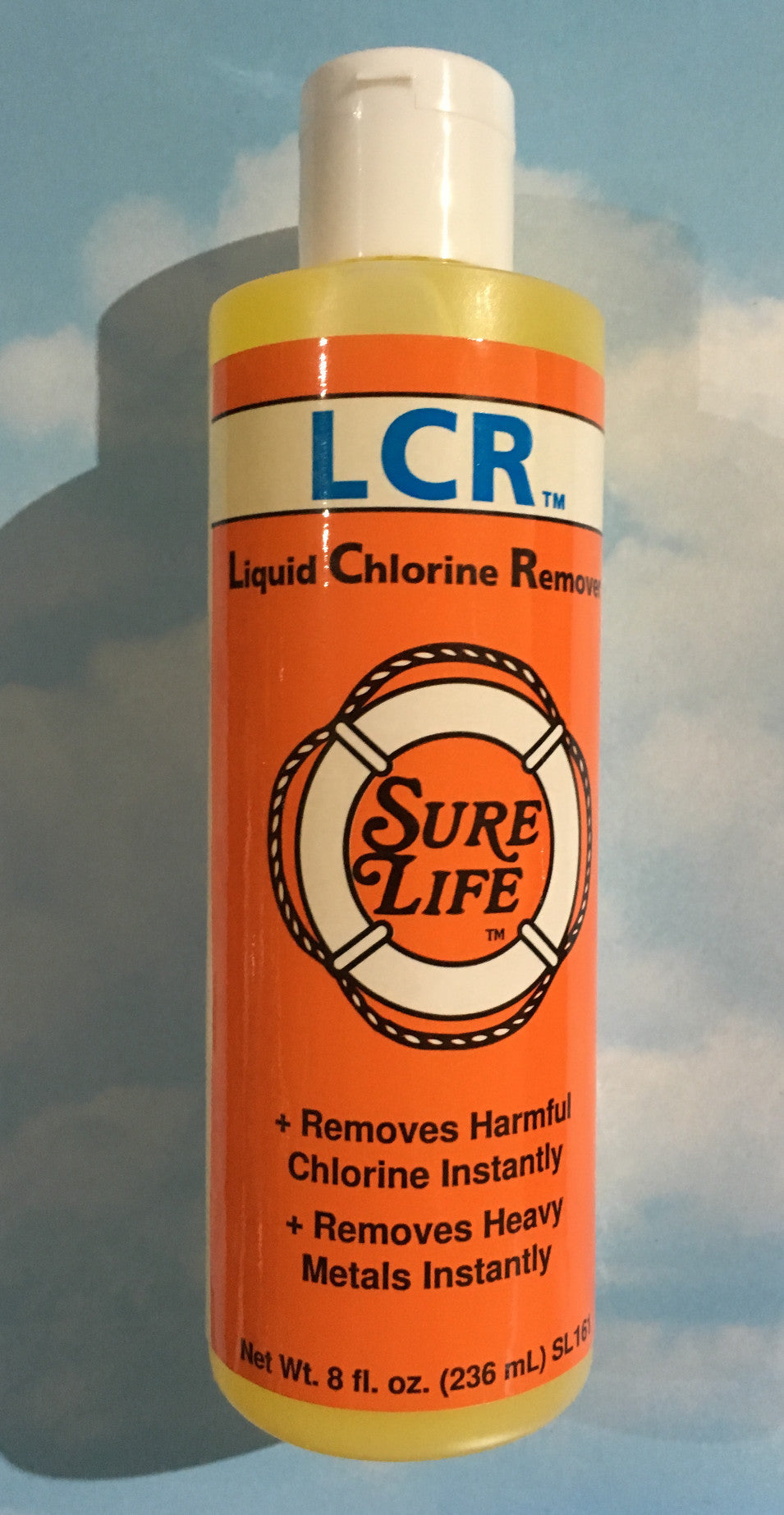 LCR - Removes Liquid Chlorine and Heavy Metals Instantly by Sure Life
Regular price $14.95 Sale
LCR (Liquid Chlorine Remover)™ Chlorine Remover

Concentrated Liquid.
Also Removes Heavy Metals
Chlorine is added to municipal water systems to help disinfect the water supply for human consumption. Chlorine in the water is very toxic and harmful to fish. LCR™ is a sage and very inexpensive way to dechlorinate water. LCR™ also removes heavy metals from the water supply. Heavy metals are harmful since they interfere with the immune system of the fish. Although an inexpensive way to dechlorinate water, you will find BETTER-BAIT™ and FINER-SHINER™equally beneficial in removing chlorine and heavy metals plus having the full realm of conditioning the bait tank water.

This yellow liquid formula works instantly by using one teaspoon per 10 gallons of water. One cupful treats 480 gallons of water. This dosage rate removes up to 9oom of chlorine which is well beyond the normal average used in most city waters.

Fishing Products Texas has all your needs for fishing live wells, aquariums (Food and Health Care), Worm Farm products, Homeowners and Landscapers. All of our products have been tested over time. Please find our wide selection of products to help you have a better experience without having to do the experimenting. We have done this for you and look forward to serving all your needs. Retailers please give us a call or email for wholesale pricing on our full line of products.